Wi-Fi o WiFi es un tipo de conexión a Internet formada por un conjunto de redes que no requieren de cables y que funcionan en base a ciertos protocolos previamente establecidos. Su nombre, Wi-Fi, proviene de Wireless Fidelity (Fidelidad inalámbrica).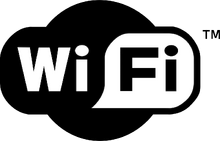 Pertenece a la compañía Wi-Fi Alliance que está a cargo de certificar que los equipos cumplan con la normativa vigente, la cual debe cumplir con el standard IEEE 802.11.
La principal ventaja de Wi-Fi es la posibilidad de conectar múltiples dispositivos electrónicos a internet con un solo Router.
Ad blocker interference detected!
Wikia is a free-to-use site that makes money from advertising. We have a modified experience for viewers using ad blockers

Wikia is not accessible if you've made further modifications. Remove the custom ad blocker rule(s) and the page will load as expected.