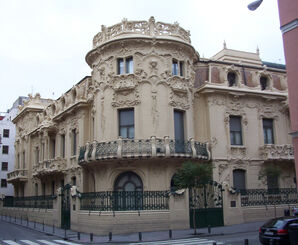 Son las iniciales de Sociedad General de Autores y Editores de España, una empresa privada encargada de defender y gestionar los derechos de la propiedad intelectual de sus más de 10.000 socios que posee desde su creación, en 1899.
Se trata de una entidad cuyo objetivo reside en conseguir que sus socios obtengan un beneficio económico por sus obras.
Dentro de todo el colectivo de socios de la empresa, unos 77.678 son músicos de todos los géneros y estilos, 8.610 son autores de obras audiovisuales( argumentistas, guionistas y directores) y 7.796 son dramaturgos y coreógrafos.
Ad blocker interference detected!
Wikia is a free-to-use site that makes money from advertising. We have a modified experience for viewers using ad blockers

Wikia is not accessible if you've made further modifications. Remove the custom ad blocker rule(s) and the page will load as expected.