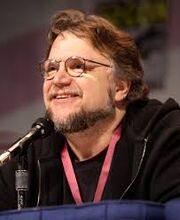 Es aquella persona en el mundo del cine que con su presupuesto organiza que la película tenga lugar, aportando el capital necesario para que se lleve a cabo. Es complementario con el director y se encarga de llevar a cabo de la financiación de los trabajos, de los publicistas, los distribuidores que la difundan y de la contratación del personal para la película.
Ad blocker interference detected!
Wikia is a free-to-use site that makes money from advertising. We have a modified experience for viewers using ad blockers

Wikia is not accessible if you've made further modifications. Remove the custom ad blocker rule(s) and the page will load as expected.