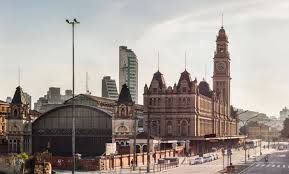 Es un museo sobre la lengua portuguesa situado en la ciudad de Sao Paulo, en Brasil. El museo se encuentra situado en una antigua estación de ferrocarril llamado la Estaçao de la Luz.
El museo tiene como fin conseguir un lugar interactivo y vivo sobre la lengua portuguesa, considerada como la lengua madre de la brasileña, donde el visitante pueda comprender de una forma más llevadera y amena la evolución e historia del idioma portugués.
Ad blocker interference detected!
Wikia is a free-to-use site that makes money from advertising. We have a modified experience for viewers using ad blockers

Wikia is not accessible if you've made further modifications. Remove the custom ad blocker rule(s) and the page will load as expected.